Hi, My name is Onno Roos. I'm a mixed-media artist based in Hoorn, The Netherlands. I like to draw and paint and experiment with different types of materials and techniques. All of my art is based around a sense of trying to create a balanced and grabbing image. Also spreading love, inspiring other people and portraying difficult emotions and subjects is a big part of my work. 
I now have a art studio located in the St.Josefschool Achterom 19. I pay for this with my part-time job but I hope to later become a free artist. Would you like to support me?  You can shop art here on the site or look around in the gallery :)
Feel free to send me a message (below).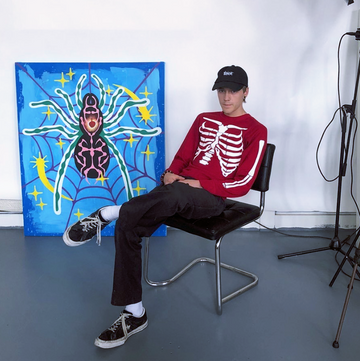 Follow wallplug on instagram